Lords of the Atlas, Mark Eveleigh discovers a land of beauty and warm welcomes on a trek through Morocco's Atlas Mountains. Mark says ' Mountain Safari Tours is a respected Marrakech company that has built a reputation on profound local knowledge and excellent guides.
Brahim, here are the recce photos, sorry it's taken so long. Thanks for organising such an excellent trip to Morocco. The programme looks great. All the best, Ben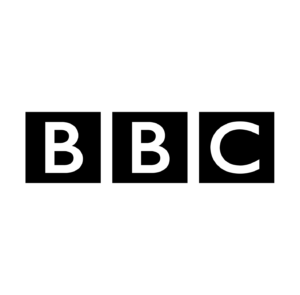 7,8,9 Setembro 2001 Organizaçao : Camara Municipal de vila Real de Santo Antonio Noites da Moura Encountada, So many thanks to the staff of Mountain Safari Tours and specialy to his Head Manager Mr Brahim ERRACHIKI for his professionalism which contribute to the success of the event
Cacela Velha
Vila Real de Santo Antonio Portugal
Mountain Safari Tours, has a good reputation of trekking and suggest mountain bike also
Lonely Planet
Serious benefits and of quality, itinerary outside the path beaten on foot or off road, horse riding, 4×4, and mountain bike, studied prices according to your budget, in preference from 2 persons, but the individual ones can also call upon their competences, fascinated and likable team, the better welcome will be reserved to our readers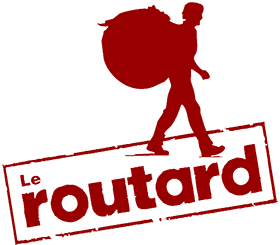 Le Guide du Routard
Hi Brahim, We all arrived back safely, good flight home although the weather turned cold here the day before we arrived! Karen said it has been really hot, she bought a hammock for the back garden! Thanks very much for all your hard work arranging things for us, the whole stay worked really well. The four boys are very pleased to have climbed Toubkal (me particularly!) and Chris and Liz were pleased with their time in Marra with you. Please thank Zine for us, I know we'll see him again sometime – you all mean a lot to me and Chris, and we think it's wonderful that Morocco continues to give us such pleasure
Thank you so much Mountain Safari Tours Team To organize for me and my costumers an unforgettable experience, they enjoyed the tour, and as they mention it was the best EVER!
Mohamed mountain specialist
Benimelal 2022
KArim was an excellent tour leader who looked after us very well. He explained everything very clearly and taught us a lot about his country. We thank him for his amazing job!
Katty TopDeck Travel 2019
Traveler
Dear Brahim, Thank you so much for a great experience, it was so good to meet you and Mahdi and enjoy so many fond memories and experiences
Clive Bailey
Bailey Balloons
Youness was an excellant tour leader who took us to great restaurants and looked after us very well. He explained everything very clearly and tought us a lot about Morocco. We loved it !
Angie Best TopDeck Travel
Traveler
Our Trip leader was great, took care of everything and was great fun
John Trowbridge
Australia
In a warm weather, Helen run a marathon of 42 km in Marrakech desert. BBC staff were satisfied with services provided by Mountain Safari Tours
BBC CHILDREN'S
Blue Peter
This is by far one of the best trips that I have ever done. From Start to finish the diversity of this country blew me away and people are so friendly and welcoming. I would not hesitate to recommend this trip to anyone
JORDANA WEBB
Austria Morocco Explorer
Fantastic, professional, Excellent organization, the group is very happy. Manchester United Foundation
Rob Hay
Charity Challenge
Hello Brahim, Here back to France, I would like to thank you for your excellent services which gave us complete satisfaction. We have been very lucky with the weather and snow. I also expect a proposal for a possible mountain biking in the Jebel Sarho in November for 5 to 10 people. Thank you again
Jacky Perret
CAF BOURG France for a skiing expedition in M'Goun and Toubkal
Hi, The honeymoon, especially Morocco, was fabulous! I could not have dreamed of anything better! All of the accommodations in Morocco were outstanding. Our guide, Muhammed, was always prompt, very polite, and highly knowledgeable. We really enjoyed our experience with him. We especially enjoyed Riad Alkantara in Fez. May 2010
Reggie and Erica
USA, Traveler
Hi Brahim, I have just received the doctors report for the Sahara Group . Sabrina said that they were unable to say Good bye to Hassan and Abdul Rahman at the airport. She wanted to pass on all the groups heartfelt thanks as she said they were excellent. Please Thank them for us. Thanks to the team for all there hard work as always and another wonderful Sahara challenge. 
Best Regards
Jo Warren
Operations Manager
Hi Brahim, A big thankyou to your team and especially yourself and Hussein for making this trip a very big success. Alan has reported that your services were excellent and everyone enjoyed the climb and the big party at the end!  
Best Wishes!
Hello Brahim, I hope you are well. The feedback is incredible and extremely positive! The group kept coming up to me and were very impressed by the camp and your team so a big thank you from us! I really enjoyed working with you and seeing everything in action.
Kind Regards,
ARE YOU READY TO TRAVEL? REMEMBER US !!